Craven Closeouts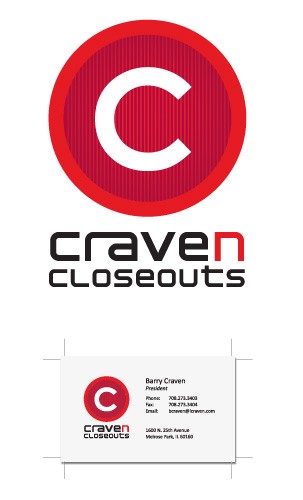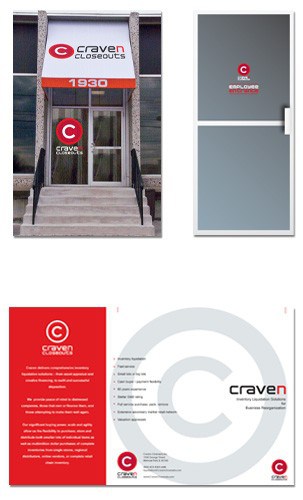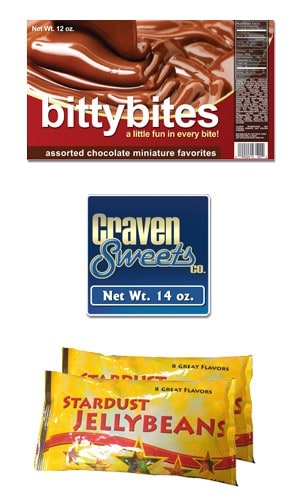 Craven Closeouts is a family-owned wholesale distributor based in Melrose Park, IL, specializing in the secondary and closeout market. Proud of its reputation for integrity and excellence, the company needed to update and unify its brand identity to reflect both its heritage and its forward-thinking approach towards the current marketplace, utilizing technology and new ideas.
______________________________________________________________________________
Third Wing helped modernize the Craven name and logo, created a contemporary brand positioning that incorporated its proud tradition, and implemented a phased program to communicate its offerings and expand its market and resulting sales in all arenas.
_______________________________________________________________________________
A Powerful New Corporate Identity
Looking forward as an industry leader, the Company is in the process of fully integrating its backend inventory management system with an online portfolio and eCommerce capabilities.  In the interim, Craven required a fast and affordable transitional web presence to depict the Company's offerings and value.  Third Wing quickly designed a new colorful website, aggregated many of the company's products and promotions, and gave full meaning to the company's new tagline, "New Discoveries, Every Day!"
Marketing Programs Support
In addition to a full corporate identity package, Third Wing has helped Craven leverage the power of its new branding in facility signage for their new corporate headquarters, and created both printed and electronic collateral materials and tradeshow display materials for the liquidation and unsaleables markets, two new market segments for the Company.
Finally, Third Wing has enjoyed creating innovative and affordable package design for several Company initiatives, and was instrumental in envisioning the Company's new product category brand,  Bitty Bites Candies™.