Applied Fundamental Research (AFR) a privately held investment management firm based in Cambridge, Massachusetts, and Third Wing client, has launched its new corporate identity and web site designed by Third Wing.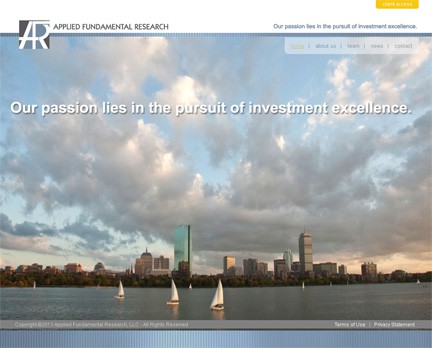 The firm, a spin-out of DDJ's Value Opportunities Strategy, seeks to compound capital on behalf of high net worth individuals and families, endowments and foundations, and institutional partners in a risk aversive manner. AFR utilizes a defined research methodology to benefit from identifying, analyzing and valuing fundamentally mispriced equity and credit opportunities for its investment partners.
Third Wing was engaged to create a brand stylization and corporate identity package (including logo, business cards, and stationery design) as well as a new password protected corporate web site.
Read the press release here.