Fred's Market Restaurants, a casual dining chain owned by 1 Box Hospitality of Lakeland, FL,  engaged Third Wing to help them reposition their brand from an ordinary buffet restaurant to a "farm fresh" concept. In addition to redecorating the interiors and adding fresh, healthy items they also renamed the buffet table, "Market Table." Our objective was to change and update consumers' perceptions of Fred's Market in the Florida I-4 corridor.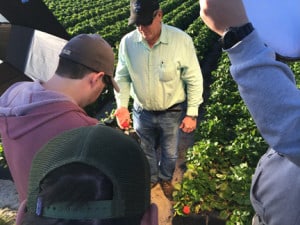 One of the marketing strategies in our new "Farm to Fred's Fresh" campaign included crafting a video that would yield a television commercial and footage for online use.
We began by creating a script which highlighted the luscious and abundant vegetables and fruits that are served on the Market Table. We envisioned depicting young families, friends and seniors in the restaurant eating and enjoying the menu items as well as the Market Table selections.
We created a storyboard using still photos to show the kinds of shots we sought. With client approval Third Wing went location scouting and found a beautiful farmers' market and a strawberry farm close to their location. In addition we interviewed several different local production companies to determine their ability to handle the job as well as the value of their creative input into the storyboard.
On a chilly but bright morning, actually pre-dawn, we started at the farm location. We were excited to have a camera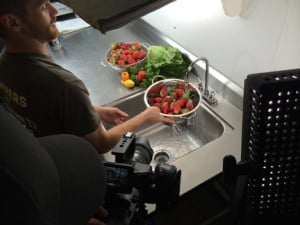 drone that was able to sweep over the fields as the sun rose over the horizon through a slight morning mist. We also obtained close up shots of the ripe strawberries and the farmer walking in the field with Fred Johnson, the owner of the restaurants.
Back at the restaurant, we got terrific footage of everything from carefully arranged table-top views of food preparation, to a warm, endearing shot of the owner's mother greeting guests, as she still does 60 years after the restaurant's opening.
In fact we got so much great footage at both locations that we have enough for several spots. To be honest, the hardest part was finding and agreeing upon the appropriate background music!
Watch the Freds Market Restaurants Commercial below.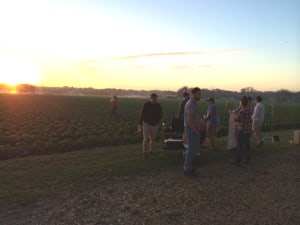 The :30 spot is currently airing in the Lakeland and Tampa markets through a media buy negotiated by Third Wing.