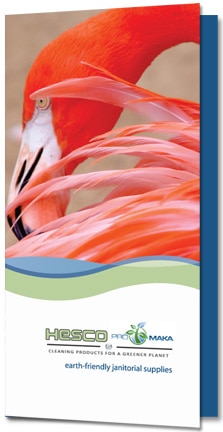 HESCO, a Florida-based distributor of operating supplies and a long-time Third Wing client, today launched its new campaign for ProMaka green cleaning products, new among their product offerings.
Third Wing designed striking yet affordable campaign materials to reflect the environmentally conscious products and has worked with HESCO to develop and hone a targeted prospect list.
Other features of the campaign include the development of a unique and relevant web destination – cleangreenflorida.com which HESCO now owns.
Traffic to the new web microsite will be supported by a new, multi-part direct mail campaign and HESCO's participation at several upcoming trade events.