Karen Kovach, co-founder of Third Wing, is featured this week as one of the 12 Women of Polk (County, FL) series in the Lakeland Ledger.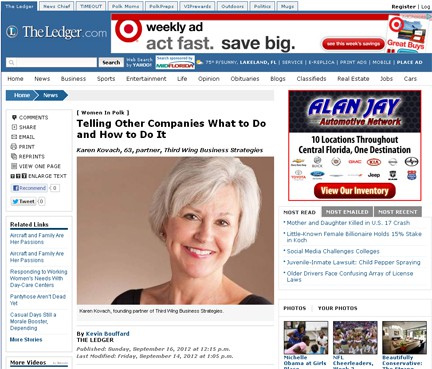 The story by Kevin Bouffard is entitled, "Telling Other Companies What to Do and How to Do It."
It includes a brief history of Karen's professional background, Third Wing's purpose, and the needs that  start-ups and small to mid-sized businesses have for a clearly articulated and well-differentiated brand.
You can access the full article here.